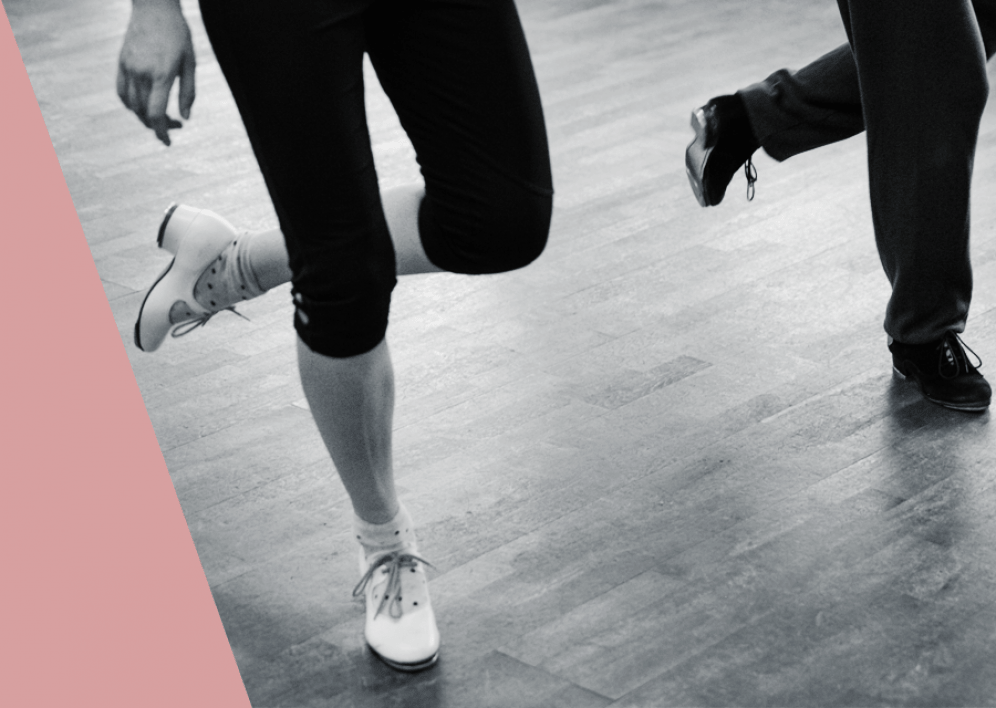 Tap Beginner
Andrea

23 August — 13 December 2021
You know simple basic steps like Stamp, Shuffle and Ballchange. Step combinations such as Time Steps are the next challenge. In simple choreographies you combined the newly acquired knowledge. Andrea convinces with her excellently structured lessons and her cool modern tap dance style.
Previous knowledge
Recommended experience: Introductory course
Age Group
Suitable for all ages.
Trial lesson
A trial lesson is possible at anytime.
Registration
Course started, entry any time possible without registration
Fee
17 Lessons, CHF 410 / with student ID CHF 325
Single lesson
CHF 30
Discounts
With valid ASVZ-ID, student fee minus CHF 25
Booking of multiple courses 10%

Trimester flat fee CHF 990
Payment
The course fee is to be paid in advance, stating the course «Tap Beginner / Andrea» to account PC 18-225935-3, IBAN CH76 0900 0000 1822 5935 3, Backstage Studio, Regine Ochsner, 8004 Zürich.
Program