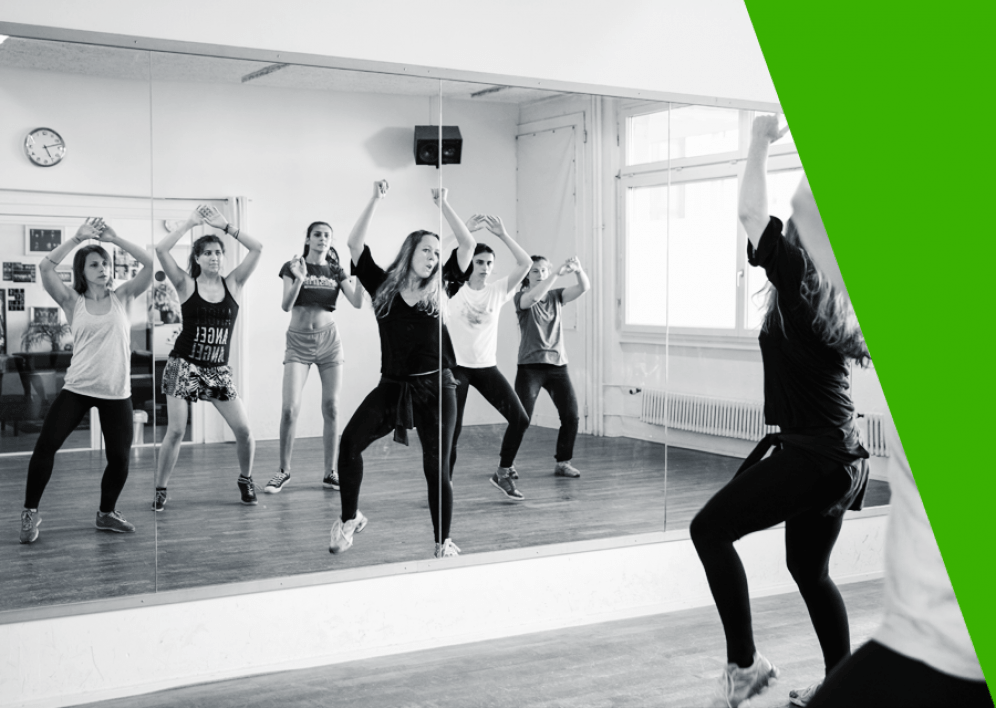 Show Dance
Bella

24 August — 14 December 2021
Show Dance combines moves from HipHop und Jazz Dance. Bella teaches to current songs. Her classes are energizing and electrifying.
Contact
Further information and registration directly with Bella Farni: E-Mail, Tel. +41 79 424 67 76
Fee
This course is conducted by a partner. Please contact the partner for further information and details about fees, registration, and terms.
Program