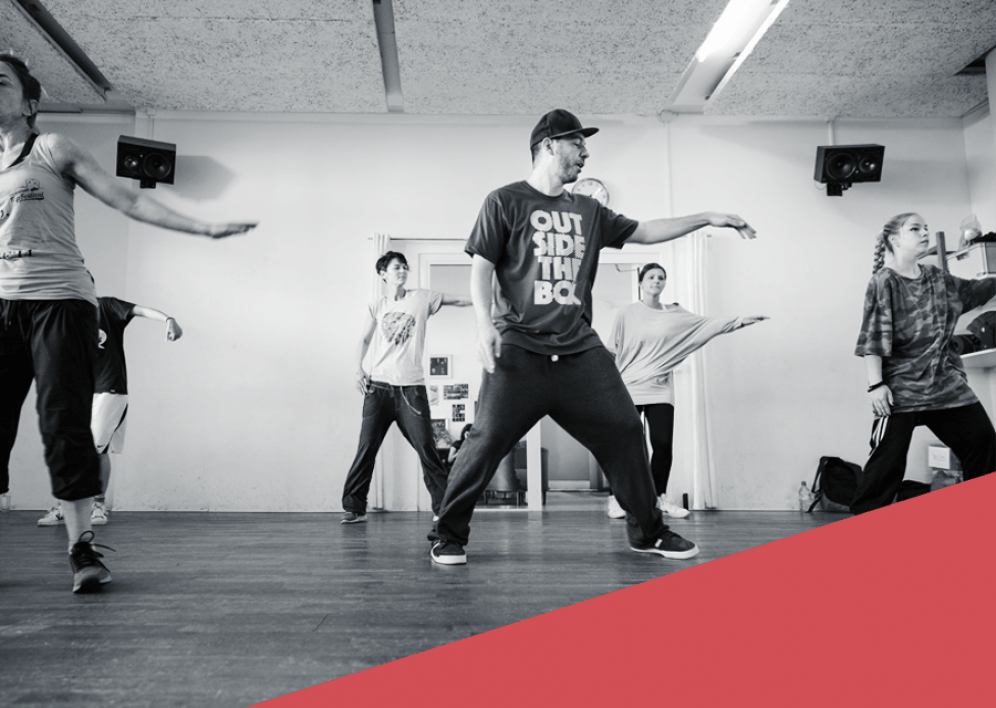 HipHop for all levels
Sandro

26 August — 16 December 2021
A warm up with basic HipHop moves, insulations and a musical choreography await you. Sandro's HipHop knowledge is fascinating,  his style is characterized by Oldschool, House, Popping and B-boying. A must for dancers of every level.
Contact
Further information and registration directly with Sandro Minasi: E-Mail
Fee
This course is conducted by a partner. Please contact the partner for further information and details about fees, registration, and terms.
Program