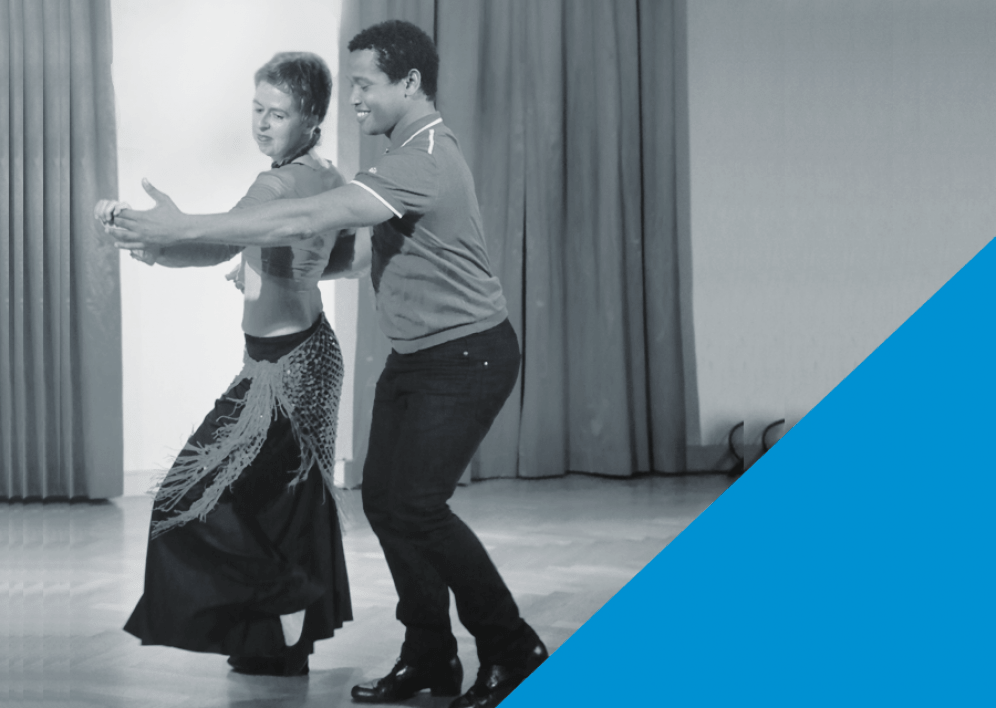 DanzaMania
Dodo

28 August — 18 December 2021
The dance school DanzaMania is resident to Backstage Studio on Saturdays. Dodo teaches the most diverse Ballroom dance styles during workshops or private lessons. Among them Crossstep Waltz, Westcoast Swing, La Cubana Style or Salsa, Son y Rueda.
Contact
Further information and registration directly with Dodo Usteri: E-Mail, Tel. +41 79 309 30 60
Fee
This course is conducted by a partner. Please contact the partner for further information and details about fees, registration, and terms.
Program