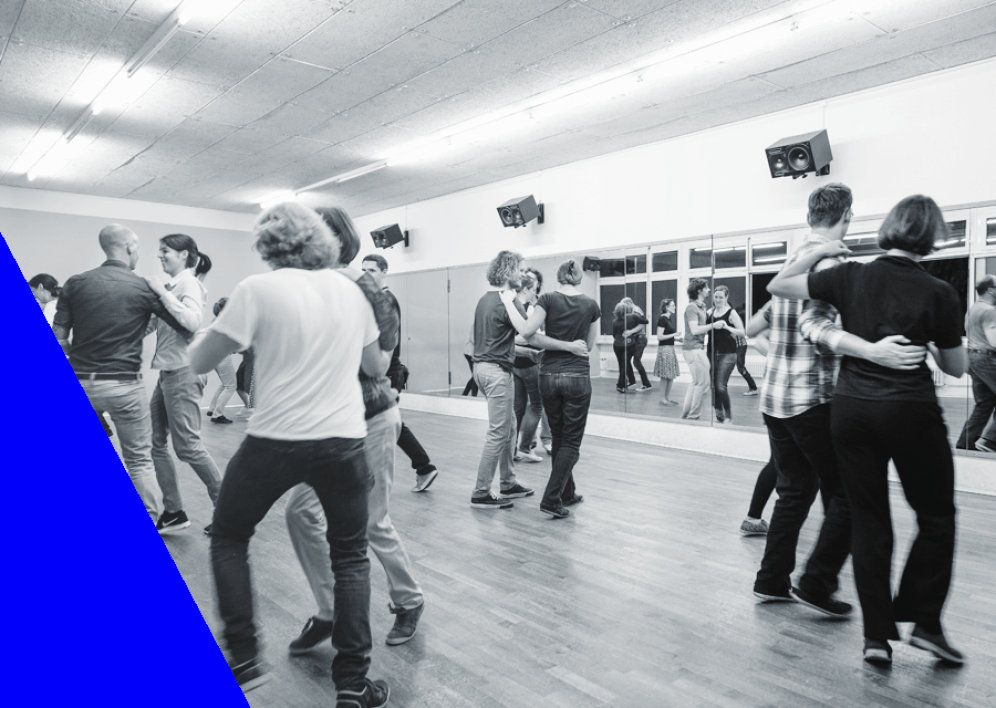 Blues Classes
Blüesli

11 January — 5 April 2023
Blues dances are a family of dances originated in Afro-American communities at the beginning of the 20th century. Like the music, the dances are diverse and soulful. These partner classes are a low key way to connect and have fun. You build your dancing from the ground up, refreshing old skills and learning new ones, not too fast, not too slow.
Kontakt
Further information and registration directly with Blüesli:
Website
Fee
This course is conducted by a partner. Please contact the partner for further information and details about fees, registration, and terms.
Program