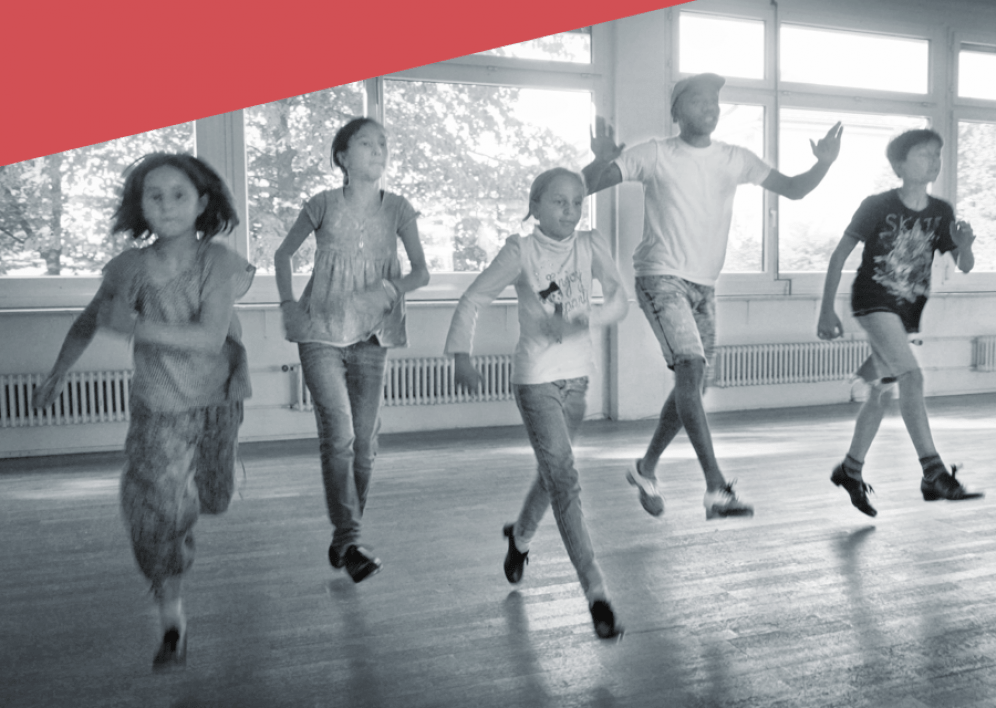 Tap Youth Beginner to Intermediate
Cartier

24 August — 14 December 2019
Cartier Williams has developed a program to enhance and promote the skills of tap enthusiastic kids and teens. Rhythmic, musical, and technical skills will be improved and the tap repertoire is enriched. The weekly classes are taught by Cartier Williams, Regine Ochsner and Ursina Meyer.
Previous knowledge
Recommended tap dance experience: at least 1 year
Age Group
For Kids and Teens 6 to 16 years.
Trial lesson
A trial lesson is possible at anytime.
Registration
Course started, entry any time possible without registration
Fee
15 Lessons, CHF 300
Discounts
Payment
The course fee is to be paid in advance, stating the course «Tap Youth Beginner to Intermediate / Cartier» to account PC 18-225935-3, IBAN CH76 0900 0000 1822 5935 3, Backstage Studio, Regine Ochsner, 8004 Zürich.
Program