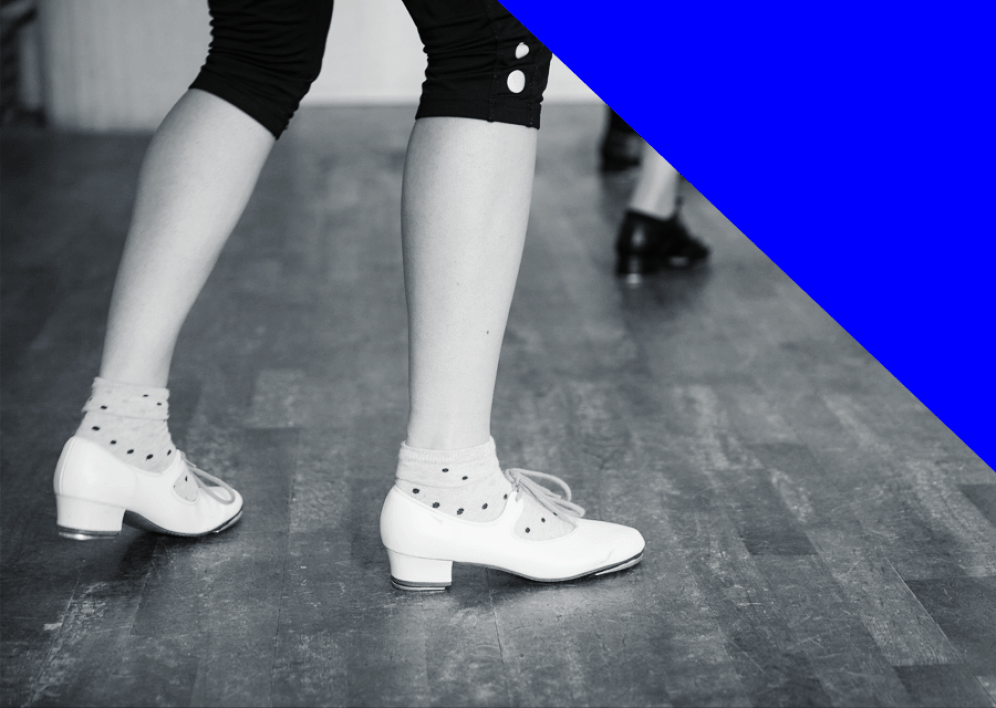 Tap Seniors
Mory

21 April — 14 July 2021
Would you like to learn tap dance at a more leisurely pace? Then this course is exactly right for you. Tap dance is an ideal holistic training. It keeps your body and mind fit, it is an extraordinary memory training, and promotes balance and coordination. Mory Rüfenacht is an experienced instructor and her classes are also a lot of fun!
Previous knowledge
No previous knowledge is necessary.
Age Group
For Seniors from 60 years.
Trial lesson
A trial lesson is possible at anytime.
Registration
Course confirmed, registration required. Please send an e-mail to info@backstagestudio.ch or give us a call tel. 043 311 68 68
Fee
13 Lessons, CHF 310 / with student ID CHF 245
Single lesson
CHF 30
Discounts
With valid ASVZ-ID, student fee minus CHF 25
Booking of multiple courses 10%

Trimester flat fee CHF 900
Payment
The course fee is to be paid in advance, stating the course «Tap Seniors / Mory» to account PC 18-225935-3, IBAN CH76 0900 0000 1822 5935 3, Backstage Studio, Regine Ochsner, 8004 Zürich.
Program