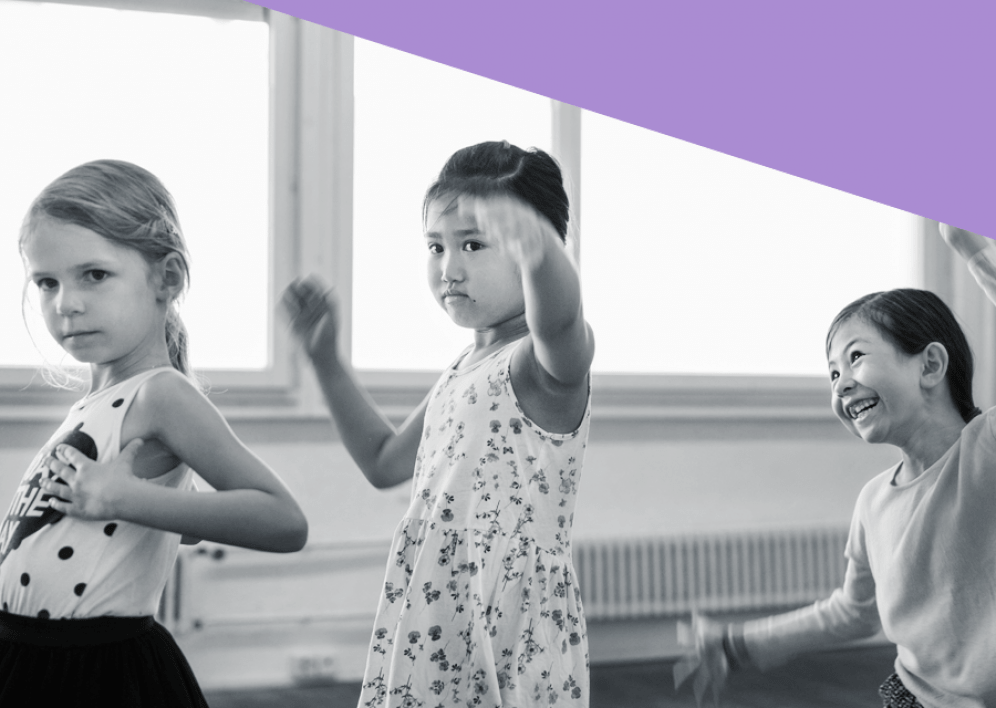 Kids-Dance for Kids from 4 years
Sibylle

7 April — 14 July 2021
Kids's dance for children of the age 4 to 5 years. Dance, romp and promote the children's natural need for movement. Playfully discover the world of dance and experience music, space, rhythm and timing. Sibylle is a highly experienced dance pedagogue.
Previous knowledge
No previous knowledge necessary.
Age Group
For Kids between the age of 4 and 5 years.
Trial lesson
A trial lesson is possible at anytime.
Registration
Course confirmed, registration required. Please send an e-mail to info@backstagestudio.ch or give us a call tel. 043 311 68 68
Fee
13 Lessons, CHF 235
Discounts
Payment
The course fee is to be paid in advance, stating the course «Kids-Dance for Kids from 4 years / Sibylle» to account PC 18-225935-3, IBAN CH76 0900 0000 1822 5935 3, Backstage Studio, Regine Ochsner, 8004 Zürich.
Program