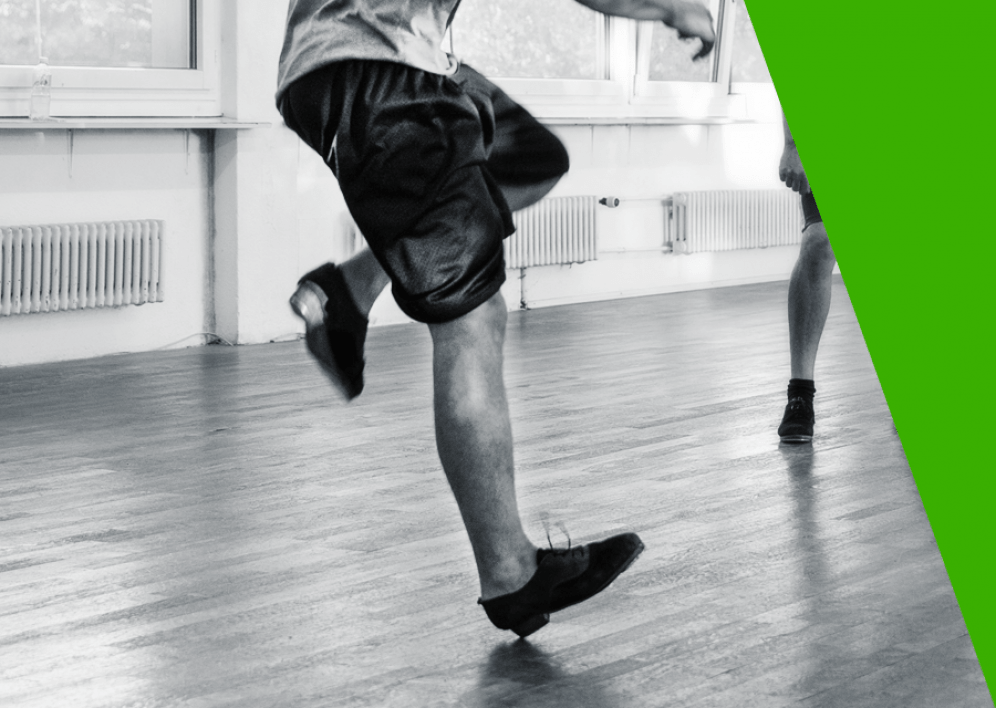 Tap Improvisation Intermediate
Nikolaj

28 August — 18 December 2021
Discover your passion for improvisation. Develop your skills, add to your vocabulary and improve your improvisation skills. Nikolaj will show you how!
Previous knowledge
Recommended tap experience: 3 years,
Age Group
Suitable for all ages.
Trial lesson
A trial lesson is possible at anytime.
Registration
Course confirmed, registration required. Please send an e-mail to info@backstagestudio.ch or give us a call tel. 043 311 68 68
Fee
17 Lessons, CHF 410 / with student ID CHF 325
Single lesson
CHF 30
Discounts
With valid ASVZ-ID, student fee minus CHF 25
Booking of multiple courses 10%

Trimester flat fee CHF 990
Payment
The course fee is to be paid in advance, stating the course «Tap Improvisation Intermediate / Nikolaj» to account PC 18-225935-3, IBAN CH76 0900 0000 1822 5935 3, Backstage Studio, Regine Ochsner, 8004 Zürich.
Program