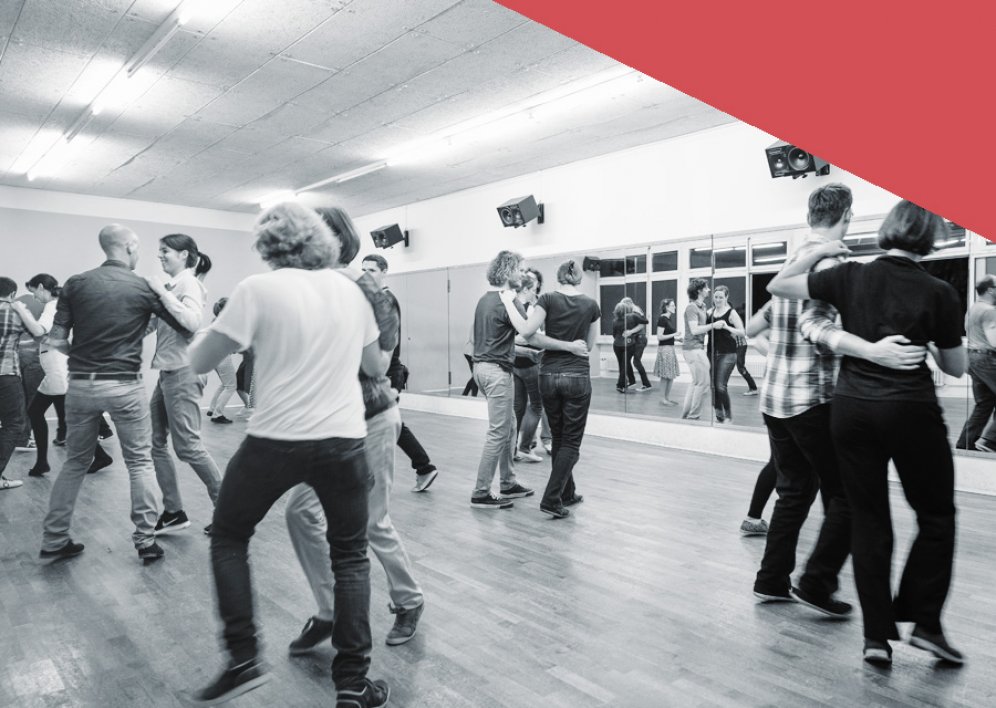 Lindy Hop
Downtownswing

21 August — 11 December 2019
Lindy Hop is a dance style from the 1930s in the United States, regarded as the predecessor of the dances styles jive, boogie-woogie and the acrobatic rock 'n' roll. It is considered the original swing dance. The roots of Lindy Hop are the Charleston, break-away and tap dance. As a ballroom dance it is mainly danced in pairs, with the emphasis on the harmony and exchange of movement ideas.
Contact
Further information and registration directly with Downtownswing: E-Mail, Website
Fee
This course is conducted by a partner. Please contact the partner for further information and details about fees, registration, and terms.
Program