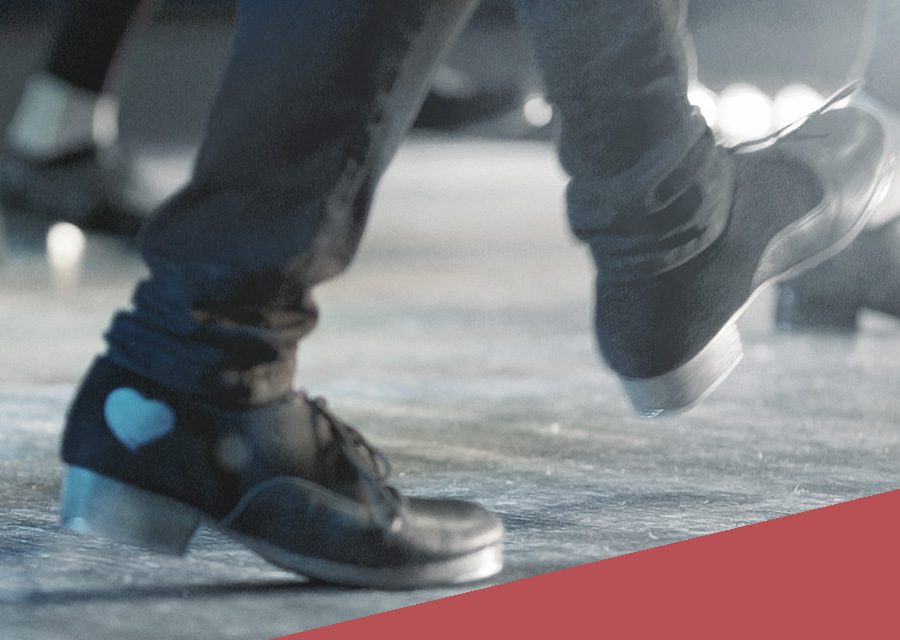 Online course material
Get up and dance! We are excited to present our online course material. After two intensive warm up classes you will find exercises and choreographies for all levels from beginner to advanced, as well as for Kids & Teens. All courses, except the warm ups, require a password that can be requested by E-Mail.
We invited you to share your ideas and feedback. You can drop us a note on Facebook, Instagram, or send us an E-Mail. You may also leave a comment on Vimeo for each video. We look forward to hearing from you!
Happy Tap Greetings!
Tap Warm Ups
Tap Exercises and Choreogaphies
For the following videos a password is required, please request it via E-Mail
Beginner
We recommend basic tap dance knowledge, introductory course completed.  
Link to Video Courses 2020  
Link to Video Courses 2021
Beginner–Intermediate
We recommend a tap dance experience of 1-2 years.  
Link to Video Courses 2020  
Link to Video Courses 2021
Intermediate
We recommend a tap dance experience of 3 years.  
Link to Video Courses 2020  
Link to Video Courses 2021
Intermediate–Advanced
We recommend a tap dance experience of 4-5 years.  
Link to Video Courses 2020  
Link to Video Courses 2021
Advanced
We recommend a tap dance experience of 6 years and more.  
Link to Video Courses 2020  
Link to Video Courses 2021
Kids & Teens
For kids and teens with basic tap dance knowledge.  
Link to Video Courses 2020
All Levels
These exercises and choreographies are suitable for all levels.  
Link to Video Courses 2020