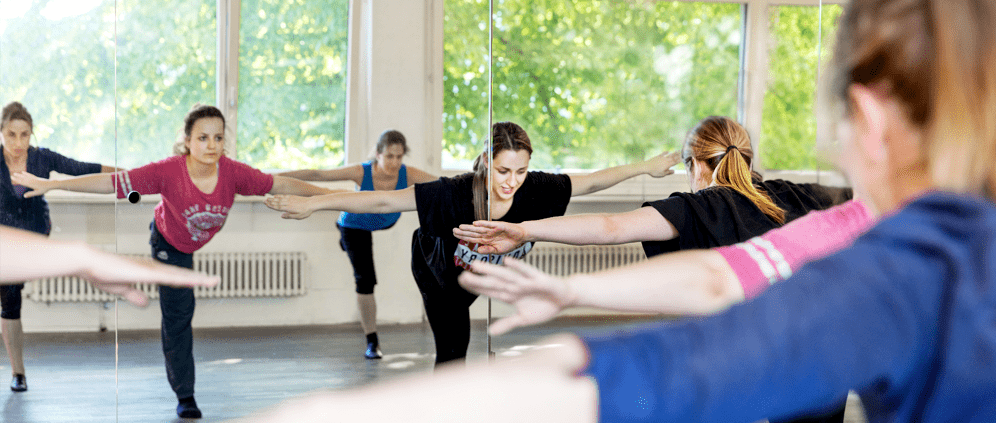 Jazz
Jazz Dance developed out of the various multicultural dance styles in the Untied States in the early 1920s. Original African and South American movement patterns were combined with classic western dance forms. Jazz Dance is a holistic body and movement training. Typical features are Insulation, Polycentric, and Contraction/Release. There are countless styles such as Lyric Jazz, Funky Jazz, Modern Jazz, etc. As a contemporary dance form, it is subject to constant changes and developments. Our renowned instructors present you the abundant and colorful facets of this dance.
Levels and experience
Find and choose your level. We recommend the following Jazz dance experience:
Beginner (B)
No previous knowledge
Beginner–Intermediate (B-I)
1-2 years
Intermediate (I)
approx. 3 years
Intermediate–Advanced (I-A)
4-5 years
Advanced (A)
6 or more years
Age Group
The courses are for all ages.
Trial lesson
A trial lesson is anytime possible free of charge. Please check our «FAQ» for further information.
Fees
The courses are paid per trimester. The exact price is listed in the detailled view of every course. It is possible to book single lessons.
Courses
Week of 27 November — 3 December 2023
Monday, 27 November 2023
Tuesday, 28 November 2023
Wednesday, 29 November 2023