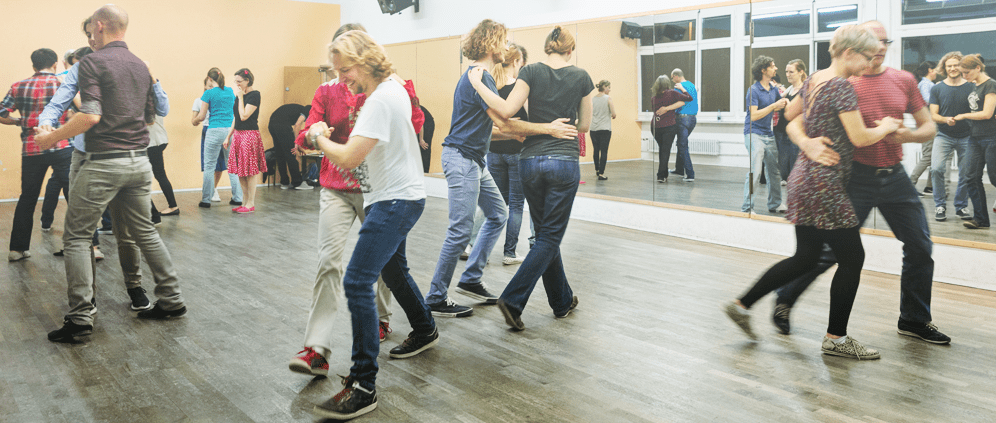 Ballroom
Ballroom dance is the harmonious interaction of two dancers. Either a previously rehearsed choreography is danced together or spontaneously danced, with one person taking the lead and the other the "follow". As a rule for Ballroom dance, the gentleman leads while the lady is led. The dances belonging to Ballroom dance are the Latin dances (Cha-Cha-Cha, Samba, Rumba, Jive, Paso Doble), the standard dances (Viennese Waltz, Slow Waltz, Quickstep, Tango, Slowfox), most swing dances (Lindy Hop, Balboa , Shag, Boogie-Woogie, West Coast Swing) as well as Discofox, Foxtrott, Rock'n'Roll, Tango Argentino, and Salsa.
Levels and experience
You will find a suitable course no matter what your previous dance experience is.
Age Group
The courses are for dancers of all ages.
Ballroom Instructors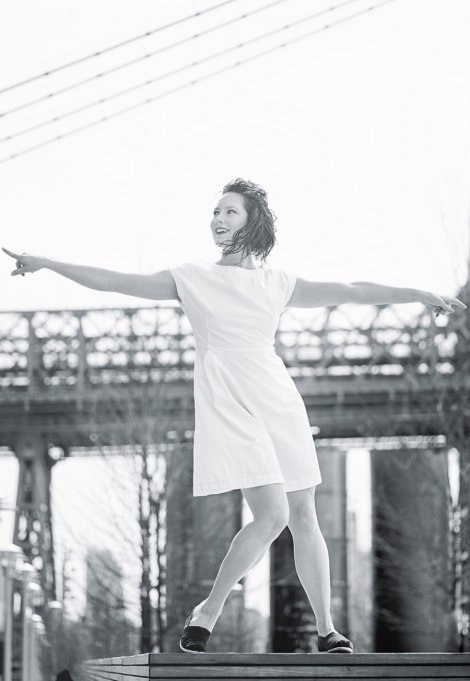 is part of the association Blues and More, and offers various Blues Classes in Backstage Studio. Flouer Evelyn from New York is one of the instructors.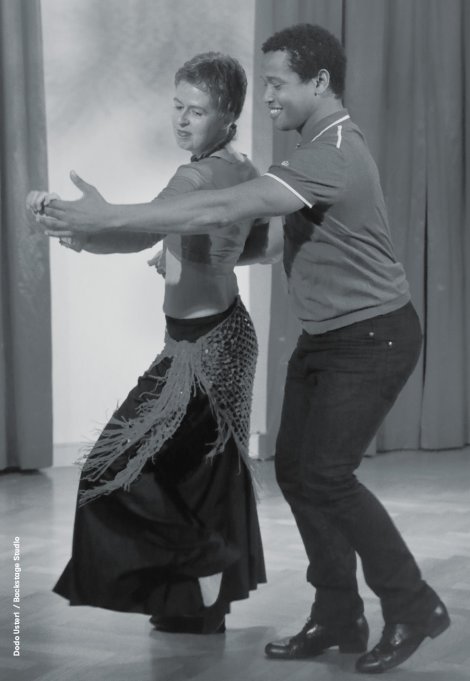 is co-founder of the dance school DanzaMania. She teaches ballroom dance with emphasis on Salsa Cubana. Workshops and private lessons are held at Backstage Studio.
Courses
Week of 27 November — 3 December 2023
Wednesday, 29 November 2023
Saturday, 2 December 2023