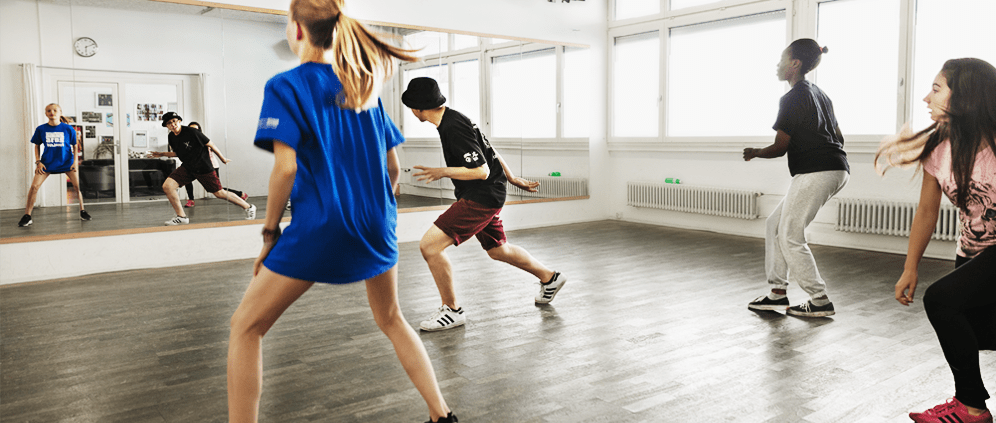 Teens/Kids
We offer a wide selection of kids and teens classes. A holistic advancement of body and mind, for children 4 years and older. Playfully train a good physical condition and posture, develop the feeling of space and the expressiveness, strengthen self-awareness, and of course, have fun together. Courses are held in small groups with competent and experienced instructors. Our kids and teens groups have the opportunity to perform on the stage regularly and present their skills.
Levels and experience
Our courses are made up of different age groups.
Kids-Dance
for Kids 4 years and older
HipHop or Tap Kids
for Kids 6 years and older
HipHop or Tap Teens
for Teens 12 years and older
Trial lesson
A trial lesson is anytime possible free of charge. Please check our «FAQ» for further information.
Fees
The courses are paid per trimester. The exact price is listed in the detailled view of every course. It is possible to book single lessons.
Courses
Week of 27 November — 3 December 2023
Monday, 27 November 2023
Wednesday, 29 November 2023
Friday, 1 December 2023
Saturday, 2 December 2023